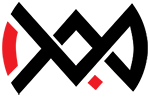 WHAT DO YOU NEED TODOAY ?
I am Completely Sure We'll Enjoy Lots of Planning, Analyzing, Optimizing, and Together We'll Gain Many Fruits.
Analytics Consultations
---
Providing Analysis & Actionable Insights for eCommerce stores to optimize conversion rate and pages performance and recover abandonment.
Hosting & Development
---
Hosting, Developing and Designing an integrated identity for companies and individuals, using distinctive and easy-to-use interfaces.


99.9% Uptime.
The Highest Performance.
True Stability.
Data Protection.


100% Clean Coding
Responsive for Multi Screens
User Friendly UX
Neat & well Designed


99.9% Uptime
The Highest Performance
True Stability
Data Protection


Conversion Rate Enhancement.
Marketing Campaigns Evaluation.
Abandonment Recovery.
Performance Optimizations.
Some of My Success Stories